Parking
Designer's Guild Building offers covered and non-covered stalls of monthly contract parking, as well as a covered walkway to get you from auto to office.

Restaurant
Bricksworth Beer Co. features a large outdoor deck and is open for lunch and dinner. Bricksworth also offers their own craft beers and Detroit-style pizza.

Meet here
Our training room is complimentary to all tenants and available to non-tenants for a fee. The room includes full conferencing capabilities.
Our Vibrant Neighborhood
The North Loop
We're located in the heart of the North Loop, where award-winning restaurants, bars, and boutique shops are just steps away.
Standing Strong Since 1901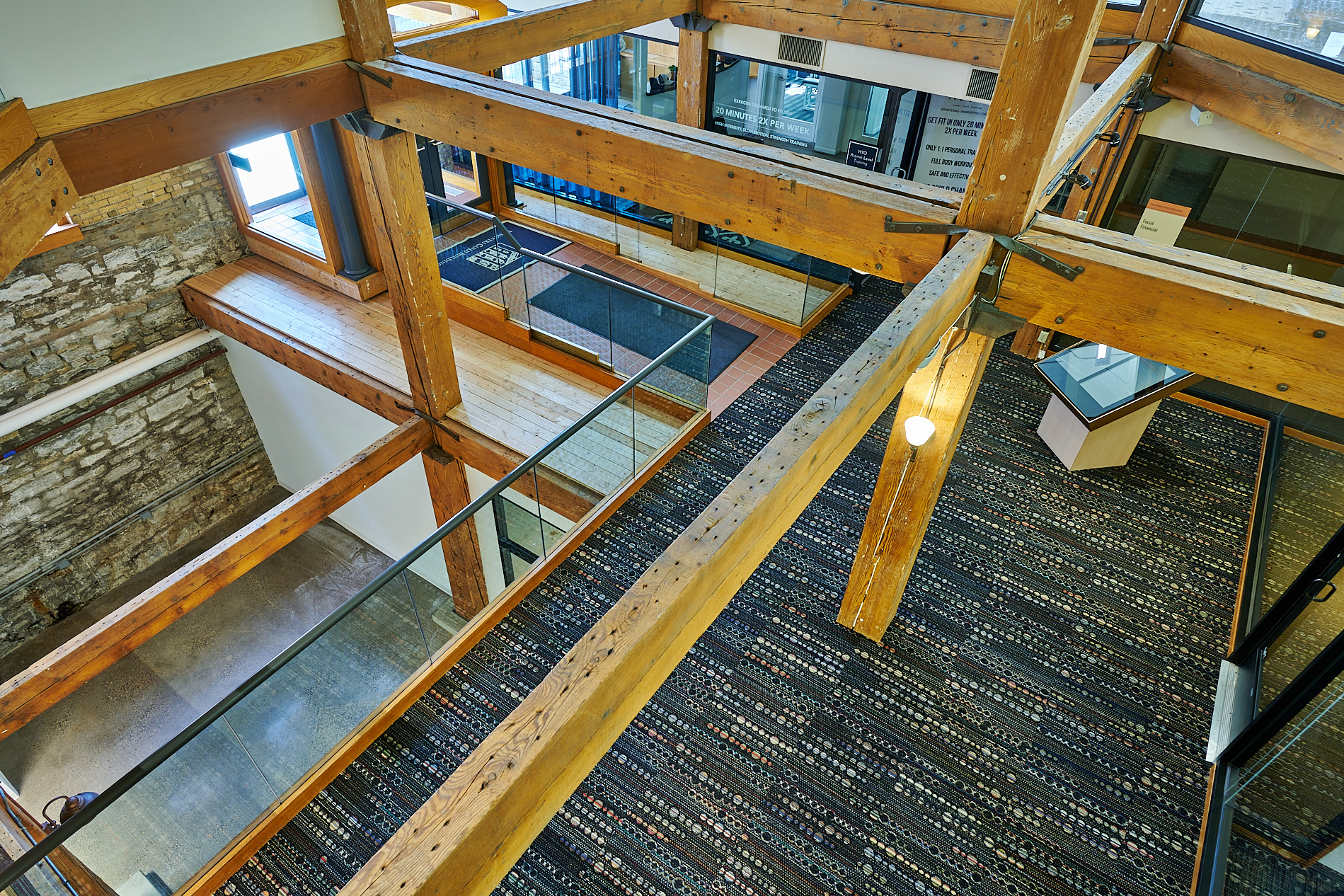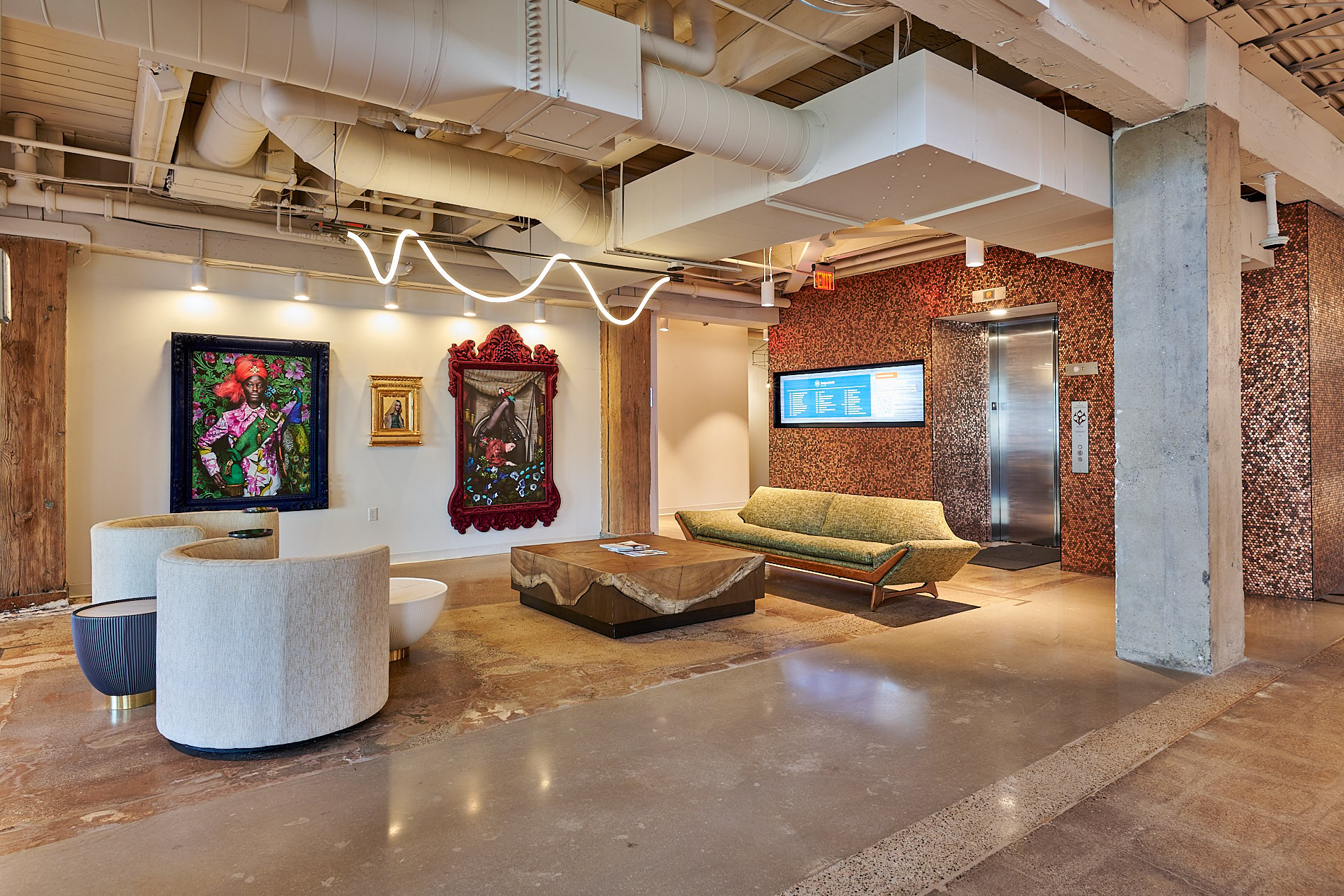 Where classic warehouse design and modern amenities meet.
Located in the historic Minneapolis Warehouse District, the Designers Guild Building offers a first-class office environment. Our building features high ceilings, large windows and exposed brick walls, as well as rustic wood beams that span the beautiful multi-story atrium/main entrance.
The updated lobby, corridors and restrooms bring modern design while maintaining the building's original features and characteristics. At the Designers Guild Building, we have a great close-knit tenant community. In addition, we offer the convenience of ramp parking, the security of on site management, not to mention the luxury of an on site bar/restaurant.
Our elevated parking deck plus a privately owned 240 car parking ramp are available for monthly contract parking. Clients and visitors will also find ample metered parking in front of the building and on surrounding city streets.
A Workplace You Can Be Proud Of
Your New Office
The Designer's Guild Building is ideal for small business owners and entrepreneurs looking to plant roots in a space that's as creative and inspiring as you. Our affordable offices and building amenities will help you put your best foot forward while growing your business.
Join Our Community
Looking for leasing information? We're here to help with emergencies, move-in concerns, and preventive maintenance.